Advanced Mold Testing and Mold Remediation Services
Certified Indoor Air Quality Testing for Toxic Mold
Mold Testing and Analysis..Mold Inspections
Serving the Southern New Hampshire Area
1-888-449-6653
Certified Mold Remediators - Current Mold Remediation Contractor Reg. Lic. # 167724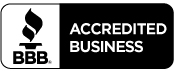 A+ Rating
Specializing in Attics, Basements and Foreclosed Mold Problem Homes ::

BASEMENTS:

If you have noticed a musty, moldy odor from your basement or another area inside your home this smell could be from mold growth. This is especially of concern if the basement has a high humidity level during the spring or summer, has ever gotten wet from heavy rains, has had recurrent water leaks or got wet from a leaky or burst pipe. Most molds only need a humidity level around 55% to start mold growth on most cellulose materials. These include basement walls, drop ceilings, fixed wooden ceiling joists, sills, sub-flooring and stored items (especially cardboard and varnished furniture items). Once rugs or sheetrock walls have gotten wet, toxic molds start growing on them within 48 hours. * Exterior basement sheetrock walls with insulation behind them are very difficult to dry. Even if you had them professionally dried, its common for aspergillus and even stackybotrys molds to have already spread throughout the lower wall materials, insulation and into the wall studs.

ATTICS:

Have you noticed dark discolorations on your attic ceiling joists or sheathing. There are multiple types of toxic molds that will grow on attic ceiling sheathing and ceiling joists. All it takes for the mold to start growing on the attic ceiling or sidewalls is for the ceiling to get damp or wet, either during the spring-summer seasons or during the winter. Some molds are a light gray to dark gray colored (especially on the ceiling joists). Others molds are dark colored or blackish and usually found growing on the attic ceiling sheathing. The most common cause for attic ceiling mold growth is moisture in the attic condensing on the cold exterior ceiling and side-walls. The most common source of this attic moisture is a bathroom ceiling fan venting into the attic instead of to the outside. Ice-dams are another common moisture source. There are also other less common problems that can cause high moisture levels in attics. When excessive attic moisture is combined with limited attic venting, mold growth is all but guaranteed.
Home Mold Inspection - Detection ::
Finding The Mold:

The first step, as part of our specialized on-site service, includes a visual inspection for black mold or any other type of mold growing on interior surfaces of your home. If during our visual mold inspection, we detect mold growing in an area, we can take a direct sample from the area or object and have it tested for toxic mold spores. If you suspect hidden mold in your home or a home you are buying, we can perform environmental air sampling. Note: Air testing for hidden mold is one of the best methods used for detection of hidden mold. Our air quality testing method is used to locate and identify the presence of toxic molds, fungi, and pathogenic bacteria. Mold testing samples will then be taken and are each encoded with a unique number sequence for later test result confirmation.


Mold Testing & Laboratory Analysis ::
Is it toxic?

Air testing and direct sample cultures are sent out to a certified third party laboratory in MA qualified to process viable and non-viable fungi cultures. Mold testing air samples are analyzed for the presence of over 18 different types of molds. If a risk is identified, a mold abatement plan is then discussed with the client.





Mold Remediation ::

We contain the work area, remove and dispose of all contaminated materials. Then, our Mold Remediation Technology is applied by trained, professional technicians. Chemical or Dry-Ice (See Remediation Page)





Post - Mold Testing ::



Is it gone? How do I know?

After a mold remediation job has been completed, our company can perform additional mold testing to the treated areas in the environment where the risks were identified and a mold removal procedure was performed. These can be either indoor air testing or direct sample re-testing. Data analysis from these new culture surveys is made available to the client on a confidential basis. At that point we can provide a scientific-based before and after evaluation of our work to demonstrate and to provide assurance that the building is safe.





Mold Prevention ::

How can I stop mold from returning after I have had a mold remediation treatment performed? Find the moisture or water intrusion source(s) and correct them.

If the mold problem was in the basement:

Make sure gutters take roof water at least 10 ft. away from exterior foundation

Seal any foundation or basement floor cracks

Install vapor barriers in crawlspaces

After remediation, run a de-humidifier

If the mold problem was in the attic:

Prevent Winter ice dams on the roof - properly install an ice dam membrane
Make sure the upstairs bathroom fan is venting outside - not inside the attic
Check the attic soffit vents - make sure they are not covered with insulation
Homes should have ridge vents with functional soffit vents
If soffit venting isn't possible - powered side gable venting is an option
Notes for Attics: The period between 2/1/2011 and 3/15/2011 had the worst ice-dams in recent history. If your attic didn't have proper ventilation and your attic ceiling got wet from ice-dams you probably got mold growth on your attic ceiling. The mold usually looks whitish grey on the ceiling rafters and dark grey to black on the exterior ceiling sheathing. The mold usually starts growing on the north side lower attic sheathing and spreads from there. This mold growth and water damage is commonly covered by insurance, but not always. You'll need to call your insurance company and have them send out an adjuster to see if your covered.

Notes for Basements: The floods we had in Massachusetts between 2/18/2010 and 3/15/2010 wet many basements. If the basement walls stayed wet, or damp, for even 3 days, black stachybotrys or aspergillus mold growth could of occured. Also, aspergillus mold could of started to grow on the basement ceilings. This mold usually looks like a gray film on the ceiling joists.

Much of this mold growth is hidden on the backsides of the basement walls. When the basements finally dried, this mold growth didn't die. The mold spores just became dorment. The spores still exist and are still viable. The spores can live for up to 10 years without moisture. If the walls get damp from high spring or summer humidity, or wet again from any of the heavy summer and fall downpours we had in 2011, the dormant mold spores will quickly start growing new mold. A mold smell is often detected when the moisture rises high enough again for dorment mold spores to reproduce. The smell often fades away again when the wall, and or, ceiling materials dries out again.

Dorment mold spores still cause health problems

, but the health problems are much worse when the humidity rises above 55%. This is when new mold growth occurs producing more mold spores and much more mycotoxins.




6/1/2012 Attic Ceiling Mold Update: Even though the the winter of 2012 - 2013 was much warmer than usual many homes with limited attic ventilation still got attic ceiling mold. We saw many cases of a light colored mold on rafters in attics and many more with black attic mold growth on the exterior attic sheathing. There are many types of black mold growth in attics.

Note:

Out of the 20 types of mold growth we test for, the most commonly found mold types in attics are aspergillus and cladosporium.
---
Home | Services | Remediation | Attic Mold | Dry-Ice Blasting | FAQ's | Photo Gallery | Mold Facts
Don't see your town listed? Please call to see if we service that area.

Southern New Hampshire Towns We Service


For all your Pest Control Needs Go To